¡Ayúdame a cumplir mi sueño de estudiar en Francia!
$12,826.14
Raised from $61,000 MXN
About this project
Hi! My name is Maria Fernanda Hernández Beltrán but everyone knows me as Fer. I am 23 years old, born on September 18, 1997, in the city of Torreón, Coahuila. My mom is a single mom and she is my greatest pride, her name is Maria Hernandez Beltran. I was fortunate to be raised by my grandmother Maria del Rosario Beltran Sandoval, who passed away 4 years ago from a heart attack. Both my grandmother and my mother have been my role models, my motivation, and my strength to get ahead and achieve my dreams. I have been very fortunate to have a family that has always supported me despite our economic and social limitations. Both my mother and grandmother raised me in the culture of work and effort.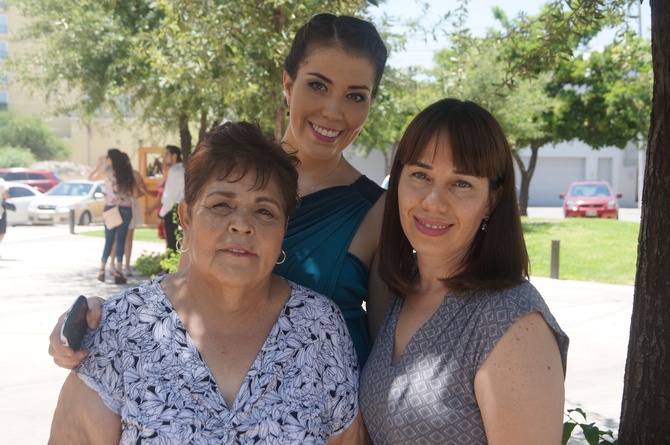 Five years ago, I applied to study at the Tecnológico de Monterrey in Campus Laguna, knowing that my family could not afford it. However, I was determined to study there because I knew it was a unique opportunity, there I could be part of the swimming team and other extracurricular activities, improve my English and learn a new language, take classes with inspiring professors, study abroad, among other opportunities that I would not find in any other university. I set my destination and began to evaluate financing options such as scholarships and credits. As a result, 1 year later, after a long selection process, in which they evaluated my profile and economic situation, Tecnológico de Monterrey decided to award me the Leaders of Tomorrow scholarship, which covers 100% of my university studies.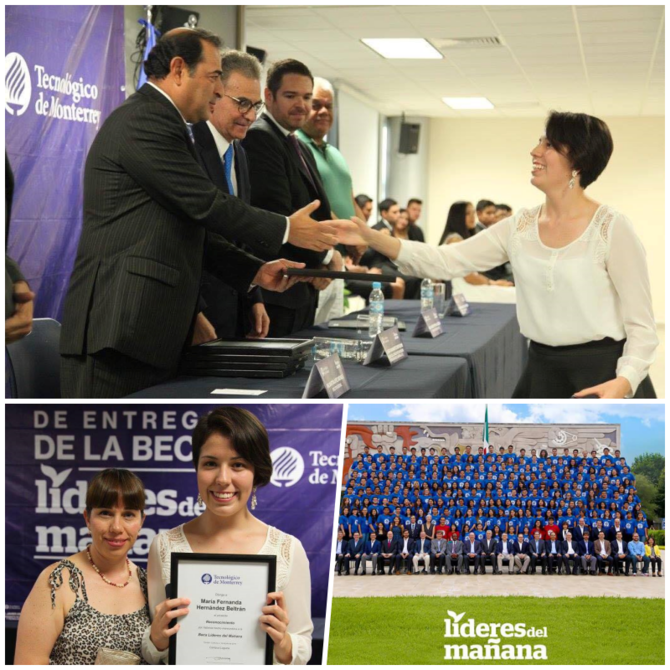 In September 2019 my mom was fired from Sección Amarilla because the old yellow books they used to advertise were no longer an option in the digital age, so the company closed about 25 offices nationwide. My mom sold our house and most of our furniture to start over in San Miguel de Allende, where my aunt lives. Because of this, I transferred to the Queretaro campus in February 2020 to be closer to my mom and continue my studies. My mom has struggled to find a stable job in San Miguel and its surroundings, however, due to the economic situation derived from the pandemic the companies she has worked for have cut expenses and laid off staff. Despite the current situation, both my mom and I still want to get ahead. I just graduated with a degree in Financial Administration from the Tecnológico de Monterrey in Querétaro campus and I feel very happy and proud of my family and my career. As a student, I obtained several scholarships and financial support to attend a concentration in Social Innovation in Chiapas, an international experience in Marseille, France. In addition to being part of the Borregos Laguna swimming team for 3 years, and the Storytellers program at Laguna campus.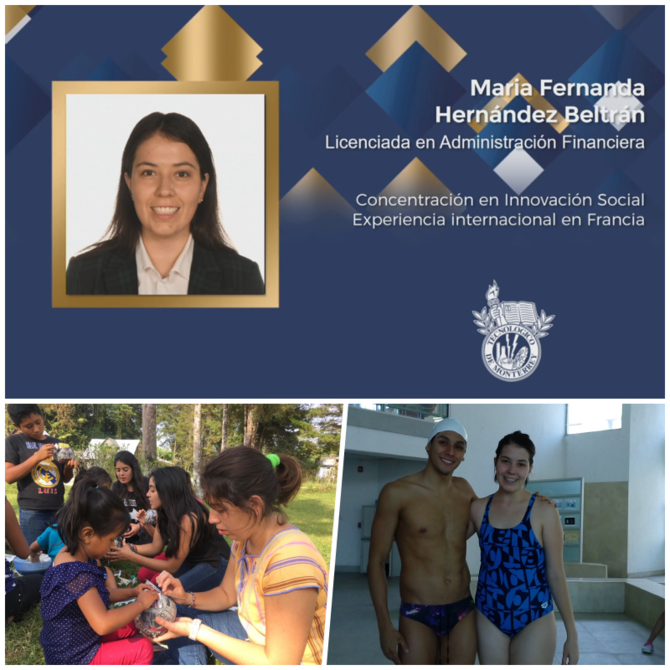 What is my progress?
After participating in various scholarship, funding, and admission processes for universities in France I was accepted to study the MSc International Marketing and Brand Management at NEOMA Business School in Reims, France. Due to my hard academic work during my university studies, NEOMA awarded me a scholarship for academic excellence of 3,000 €, which will be deducted from the total cost of my master's degree. Besides, I was selected as a Latin American candidate by NEOMA's committee to apply for the Eiffel Excellence Scholarship Program, which covers living expenses, medical insurance, and sometimes the flight from the country of origin.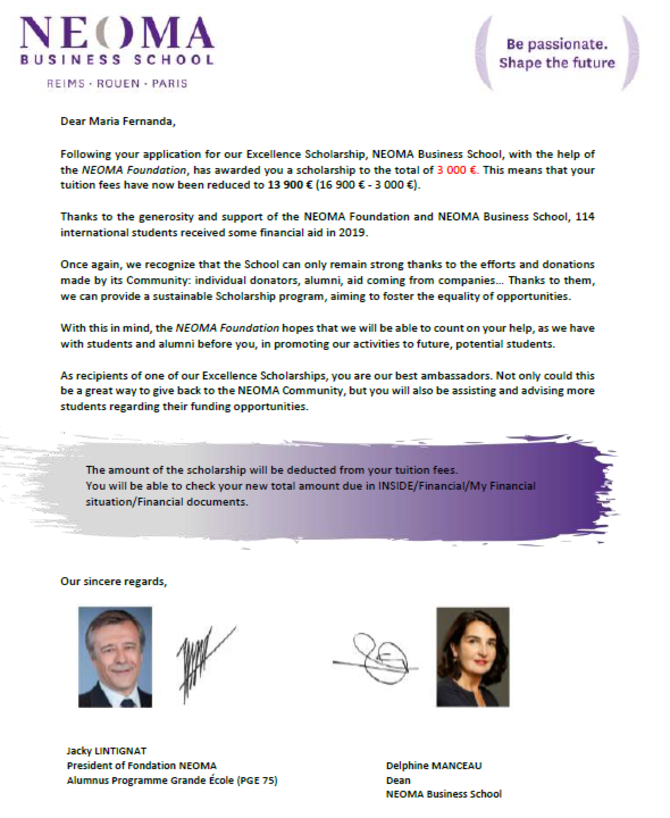 I am also part of Citibanamex's Jóvenes de Excelencia (Excellence in Youth) program, which prepares academically young people who intend to pursue graduate degrees abroad. This program helped me prepare for the TOEFL iBT and complete my admission process, in addition to having the advice of a Citibanamex's mentor.
Why is it important to me?
One of my big dreams, since I started college, has been to study for a master's degree abroad, and after living an academic exchange in France I knew I wanted to return to continue learning, not only with my classes but also to practice French and live French culture at its best.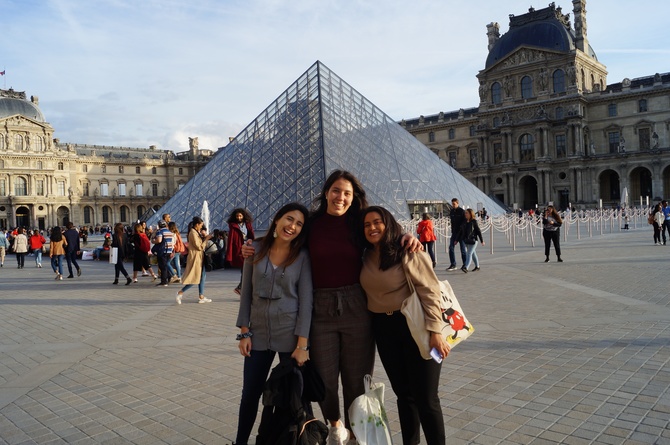 I know that my economic possibilities and those of my family are limited but there are always options; my economic capacity has never been a limitation and never will be, you just have to make a little more effort. I had the opportunity to study French for 2 years at the Alliance Française in Torreón, Coah. and to resume my studies before leaving for France, I participated to obtain a scholarship for linguistic preparation and university methodology to study in France from the French Embassy in Mexico. I will start my online courses in January 2021.
Why Marketing?
You may ask, "And why marketing if you studied finance?"One of the college experiences that I enjoyed most and that fixed my passion for marketing was a trip to New York City as a reward for my excellent performance as a Storyteller, in which I attended several conferences of leaders in experience design, advertising, and public relations of companies such as Coach, Michael Kors, Wednesday Agency and Oscar de la Renta, and took a workshop on set photography for Vogue magazine with Raul Tovar. Also, my experience in institutional communication at my university as a member of this program allowed me to learn about social media strategy, photography, editing, and video with a great team, which became my family.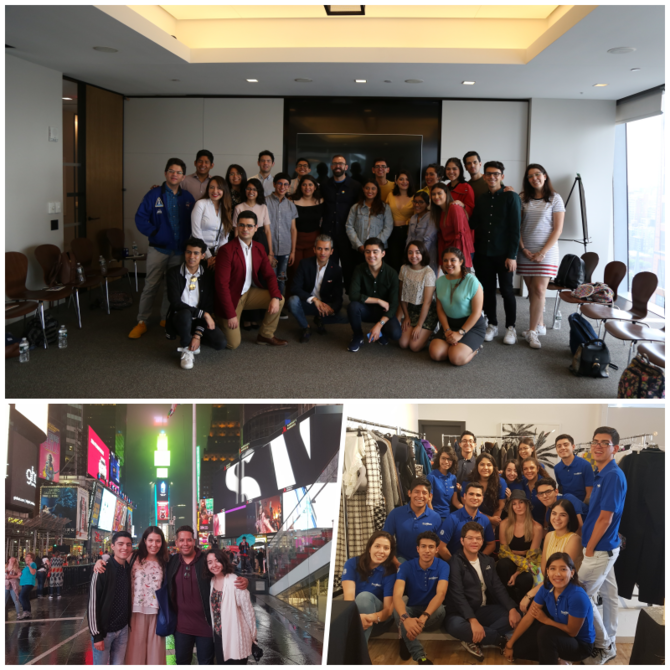 Another experience that confirmed my passion and commitment to this industry was my academic exchange in Marseille, France, where I had the opportunity to study at KEDGE Business School as a MSc Marketing student. I took 6 topics, which gave me the basis to understand and analyze consumer behavior in my remote work at MS Homestays as Chief Social Media Officer.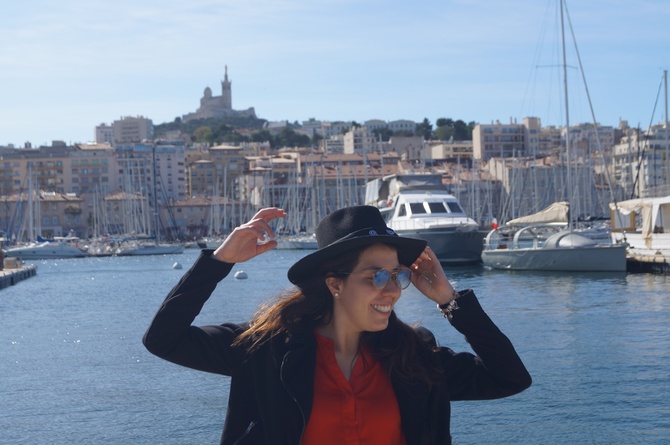 How can you help me?
The total cost of my master's degree without the scholarship for academic excellence is $16,900 €, of which NEOMA Business School requests a deposit of $2,500 € by January 31, 2021, not only to confirm my enrollment in the program but also to enjoy an early bird discount of $1,000 €. Both the deposit and the early bird discount will be deducted from the total cost of the program. Unfortunately, I was not able to collect the 2,500 € in such a short time.

You can support me with a contribution and by sharing the URL among your family, friends, and acquaintances on social networks, Whatsapp, and email. Remember that here everything adds up, thanks for helping me!

Your financial support will NOT stay with me!

Your donation will give me the opportunity to materialize a dream but above all, it reaffirms my commitment to my community and my country because of the opportunities that have been presented to me in life, the greatest one: to be part of the 23% of students who finished their university studies in Mexico. Now that I am in the process of starting my master's degree, that commitment is greater and is my motivation to not only have good grades and take advantage of my classes to the fullest but also to contribute to the digitalization of small and medium enterprises in Mexico after completing my studies in France. The digitization of small and medium enterprises is key to Mexico's economic growth, unfortunately not all companies are 100% ready to implement new concepts and business strategies, and that is where I would like to contribute, helping small and medium entrepreneurs to implement new ways to interact with their customers in digital and commercial terms.

I have always believed that no matter how crazy your dream is, just go out and pursue it! Just like me, there are many Mexican students who are looking for learning opportunities abroad and that I seek to support by sharing tips, advice and my experience in social networks so that they are motivated, applied and not limited, since the only limit is ourselves.
Contact information
Please make a donation to view contact info