$1,220
Recaudado de $39,200 MXN
Proyecto cerrado
Finalizó en Junio 16, 2019
Sobre este Proyecto
About Me

My name is Luis Enrique Abriz Morales and since I was a child I have been curious and I like to learn about how things work. I was born in Tlaxcala, known as the "cradle of the nation" given its historical importance. There I have grown up with my family, which is very loving, who have always supported me throughout my life.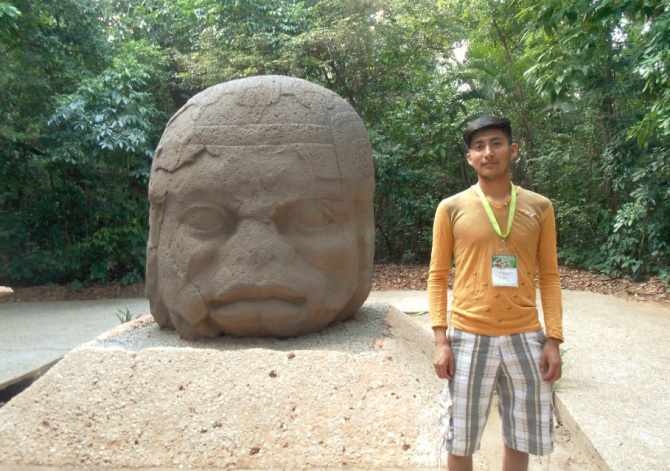 This has given me many experiences of cooperation and mutual support, because my family always looks for ways to help its members and in many cases even people who are not a direct part of them, which has taught me that being supportive is more beneficial to what at first glance might seem.
I am currently a bachelor student in Engineering of Automotive Systems of the School of Electronics Sciences at the Benemérita Universidad Autónoma de Puebla.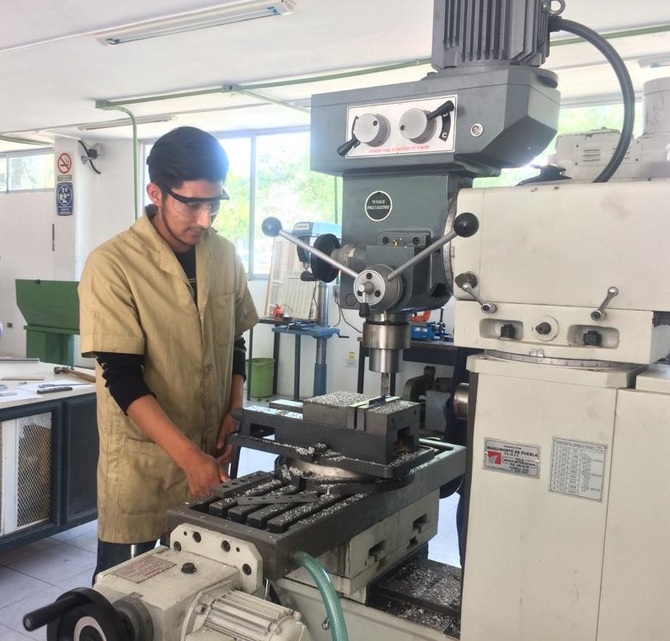 Proud to be Mexican
I like my land very much, because Tlaxcala has a very beautiful geography despite having relatively little surface. Its landscapes meet with those of other States, such as Hidalgo, Puebla or the State of Mexico, being able to find a great variety of climates and types of terrain that in practice can not be differentiated in our political limits and that rather they make me think about the similarities that we have between us and other regions of our country.
This also makes me think about the needs that we have in terms of Education, Culture and Technology, because even though my State, as well as many others in Mexico itself, allocate resources for these issues, there is still a lot of lack of access for other young people like me for their positive effects really impact the daily life of our families and communities.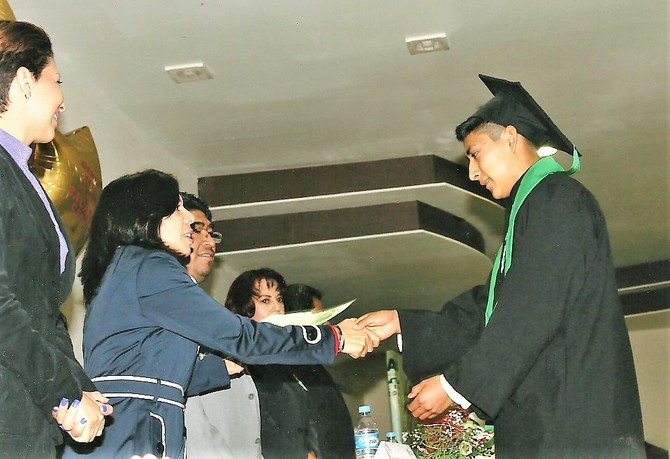 I think that although Technology is a very powerful tool to improve the life of any group of people, small or large, it requires a direct relationship with Education in all its stages and aspects in order to understand it, assimilate it and take advantage of it, and this in turn must go hand in hand with the Culture itself, because it is what makes this incorporation a daily and desirable goal for all the people who would benefit.
I would like to dedicate myself to activities that not only develop National Technology, but also make it accessible to any individual, regardless of their gender, age or social status. For me, I have had the good fortune to have the moral family support of being able to devote myself to learning in technological subjects, that I have managed to develop in an educational environment where I am allowed to learn, practice and dream about the possibilities that can be achieved, In an atmosphere in which you breathe every day that it is a way of being and living, I find it essential to share and develop this feeling of wonder and creativity that anyone can develop if they are provided with the adequate means and resources.
My first experiences



As a student of Engineering of Automotive Systems, since 2016, I have obtained distinctions for curricular and extracurricular activities such as:
Forum of Innovation and Competitiveness in the Automotive Industry 2016 ?? in the workshop Modeling and simulation with MATLAB ??, granted by the Faculty of Sciences of the Electronics.
Certification in the training "Mobil High Performance" by ExxonMobil Mexico in September 2017.
I have participated in the program "Haciendo Ciencia" in the BUAP, in the calls for Spring 2018 and Fall 2018, developing the project: "Electronic Implementation of the Synthesis of the Pancreatic Beta Cell using OpAmp's" and "Numerical analysis of a car-following system", respectively.
I am member of the team in charge of designing mechanisms in the Laboratory of Mechatronic and Control Prototypes in my School of Electronics Sciences.
I Participated as a presenter at the V International Congress of Mathematics and Applications 2018, carried out from September 3 to 7, 2018, in Puebla, Puebla.
I attended the 51st National Congress of the Mexican Mathematical Society 2018 as lecturer, carried out from October 21 to 26, 2018.
I was also an assistant in the 3rd. CEMMAC 2018 Workshop on Mathematical Modeling and its Applications to Medicine and Biology, September 26 and 27, 2018.
All these events have allowed me to obtain academic experience and mature in the professional field. I consider myself a responsible and committed student, but above all enthusiastic and always eager to learn new knowledge to join them with those that I already have, which allows me to use them to have better skills to solve real-life problems.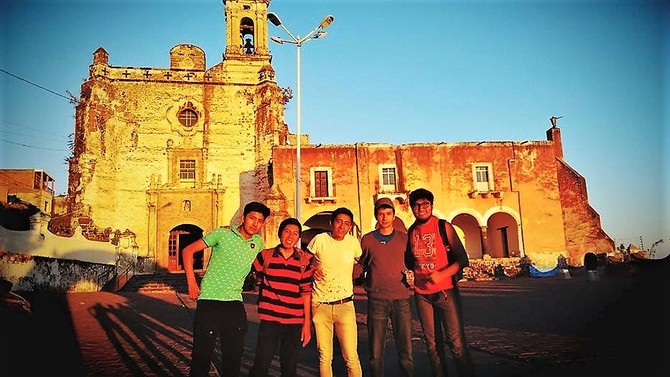 My present objective
I am currently working on research on Vehicle Traffic Models, which emulate the real behavior of moving cars while traveling on a highway. The applications can be enormous: they allow to know the reasons of the traffic and its possible congestion, the details that make these phenomena possible and, once understood its aspects, to make designs, recommendations and even public policies aimed at avoiding the undesirable effects of vehicular congestion, as well as the redesign of rolling roads and even understand the motive for which many drivers acquire habits or behaviors.
These models also allow to develop mechanisms and devices that assist the driver in the control of his own vehicle, making driving a safer activity, not only for herself/himself and the passengers traveling with her/him, but with other people with whom she/he shares the street, road or highway. These mathematical models are the basis of knowledge of vehicle traffic, as I mentioned earlier, but it is also the basis for developing technology that makes vehicle circulation a more precise, more efficient and safer phenomenon.
Working on this topic, I have managed to develop, together with other people, some simulation and analysis calculations that allow me to compare some situations like those described. The results I have been able to report in the form of a scientific article that I have sent to an international event related to the Modeling of Physical Systems, Automatic Control and Robotics (the 6th International Conference of Control, Dynamic Systems, and Robotics), a congress that will take place in Ottawa, Canada (
https://cdsr.net/)
. Happily, my work has been accepted!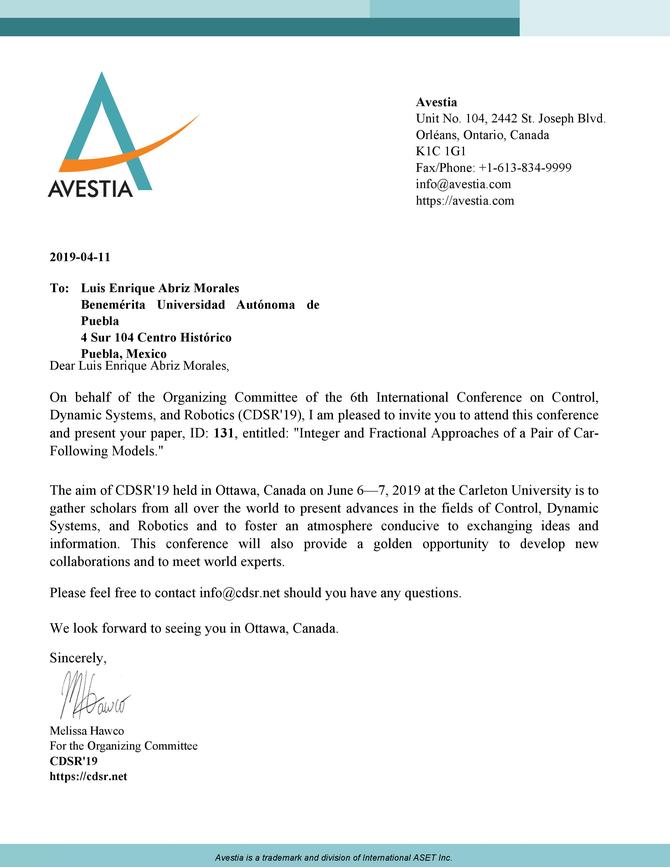 The main reason I have to attend this conference is, with no doubt, the opportunity to be strongly enriched in my professional development, because I will have the opportunity to present the work achieved in my university and that includes, as I have mentioned, the effort of many others with whom I have worked, as well as to know at first hand the advances that exist in this and other related technological fields. Particularly, the attendance to this event has the great possibility of giving a direction to my career and favoring it in a very positive way, especially because it will be made known what is done in Mexico in this topics, achieving with it a link that would strengthen my university and the group of people who work directly in this field in my country.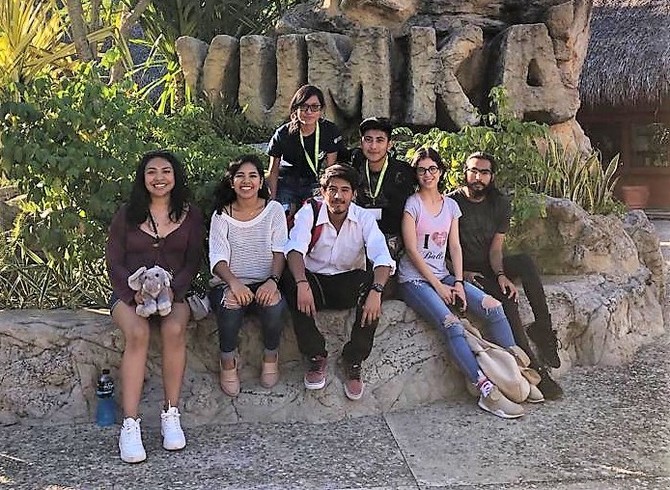 My goal
I have met Inixar by some students who have come to this platform or who know it by other means, just to raise funds for similar situations to mine. They also realize how important solidarity is, especially if it is a cause that can bring positive results not only for who is directly benefited, but for a much wider circle of people and situations. I am aware that when I enter this situation I become a representative who has a responsibility that goes beyond my personal benefit and that my gratitude does not stop attending this event, but rather it starts as a much more committed job related to all the implications. Supporting me in this case means that I will have the opportunity to be a way for other young people with a scientific vocation to also be encouraged to continue with their inclination to be curious, creative and useful to their peers.
The budget required for this case is mainly related to four items: event registration, air travel, lodging and travel expenses. As I have investigated, for the first week of April, the costs (in Canadian dollars and Mexican pesos) are the following:
Registration fee
$ 520 CAD / $ 7,413.29 MXN
Transportation (Plane)
$ 845 CAD / $ 12,046 MXN
Lodging (June 5-8, 2019, 3 nights)
$ 1095 CAD / $ 15,610 MXN
Travel expenses (June 5-8, 2019, 4 days)
$ 290 CAD / $ 4,134.33 MXN
TOTAL
$ 2750 CAD / $ 39,203.62 MXN
Unfortunately my university is going through a period of adjustments and budget cuts. Of course they have been accessible to my requests, but they have also been honest to me, and although I am currently in talks and procedures to obtain some support from the university authorities, they have also made me see that it is very likely that they cannot cover all my expenses or maybe none. That is why I go to the community that is created around these platforms as Inixar, which arrive very timely giving an alternative to cases like mine, which joins that of many other similar situations, in which Internet users stand in solidarity and create a change to improve them.
If I succeed
I will be reporting frequently on the progress of this campaign. If you give me your confidence, I do not want to disappoint you, so I will try to publish about what is being collected as funds are raised for one of the four items I have listed above. If at the end I can present myself at the conference, I will support my expenses through invoices, purchase notes or any related document that allows me to verify what I am spending of the funds collected. This includes my return and the totals that ultimately result from the event, the payment of generated and related debts, refunds of purchases and all related expenses. In the happy case that there is a surplus, it would be donated to Fundación BUAP, ensuring that your contribution will continue to help other students.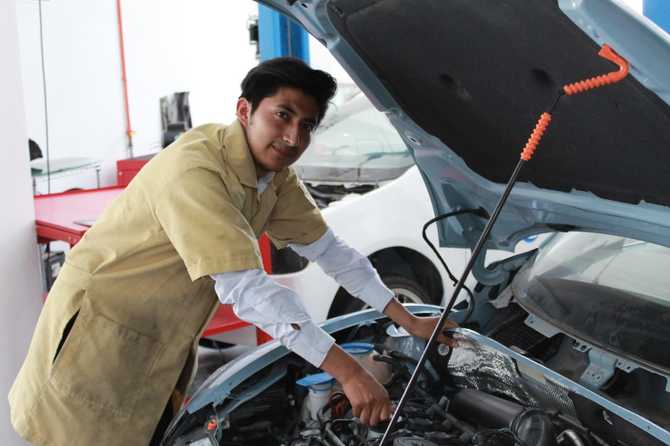 Do you want to help?
I want to invite you to this project. With your bit we can ensure the representation of Mexico in the CDSR 2019. For me, feeling supported gives me the satisfaction of knowing that there exists, both in my country and outside its borders, people who believe that Science can make a great difference in the way of posing, understanding and solving everyday problems. After all, Science and Technology, more than abstract concepts, are a way of being and living.
You can support me with a contribution online through this platform, sharing the corresponding link with your friends and acquaintances through WhatsApp, email, or any of the social networks to which you have access.
Time is running and, as you can check on the congress site (the 6th International Conference of Control, Dynamic Systems, and Robotics
https://cdsr.net/
), deadlines are fast approaching. I appreciate your attention.
How can you be part of the project?
You can support me through an online contribution and by sharing my project with your friends on your social networks, WhatsApp, and email, so that the word gets out and we can reach the goal as soon as possible. I have incredible rewards prepared for you.
How to make a contribution online?
1. Click on the "Donate Now" .

2. It will ask you to log in your account of inixar; in case you do not have one, you can create it easily with your E-mail or social media, here:
https://www.inixar.com/registro/nuevo
.
3. You can write the quantity you want to contribute y select one of the amazing rewards we have for you.
4. Click in "continue" and select the payment method, Credit/Debit Card, PayPal, Electronic transfer (national and international)
5. Click in "continue" to finalize the transaction. If you have any doubts or need help, you can ask for support in the online chat found at the bottom of the page, our
e-mail soporte@inixar.com
, or whatsapp: +52 81 1904 6303.
6. Please share. Thanks a lot!


Datos de Contacto
Realiza una aportación para ver la información del contacto