RetoFundaciónXignux
$186,320.10
Raised from $100,000 MXN
Closed Project
This Project Ended on December 11, 2020
About this project
We invite you to join the challenge: #RetoFundaciónXignux + Cinco Cien Cinco!
Let's make a difference together for families that have been affected by the pandemic, this year we will do a virtual volunteer to help take care of the physical and mental health of all, in just 5 steps, join to energize México.
After accepting the challenge #RetoFundaciónXignux we invite you to make your online donation in this campaign and be part of our volunteering. Don't forget to invite 5 friends to join the challenge.
1. Enter @FundaciónXignux social networks and join the challenge #RetoFundaciónXignux + Cinco Cien Cinco.
2. It starts with you: share an activity you commit to and do it in units of 5 or 50. (5 times or 50 minutes of the activity you like the most).
3. Let's help others: Please donate: MXN $100 pesos / GBP $3.64 pounds / EUR $4.00 euros / USD $4.72 dollars, in this campaign at INIXAR and Fundación Xignux will donate the same amount to the campaing, with this we will buy pantries to distribute them in various parts of the republic.
4. Make a video in which you mention what activity you will do and nominate five friends to join the challenge #RetoFundaciónXignux
5. Tag your friends in your post on Facebook or Instagram so they can join the challenge to help, and remember to also tag @Xignux + @FundaciónXignux + @cincociencinco.
Together we can generate a movement of empathy and generosity!
Let's energize Mexico together!
Meet the organizations we will support:
Cancún:
* Jóvenes por Cancún

CDMX:
* El Buen Samaritano
* Fundación Dar y Amar
* Ayuda a niñas en situación de calle
* Comedor de lancheros Valle de Bravo
* Cenáculo de Guadalupe
* CONFE

Mérida:
* AMANC
* VIFAC
* Sueños de Ángel

Jalisco:
* MAYAMA A.C.

Nuevo León:
* Villas
* Lazos que transforman
* Juntos para ellos
* Escucha mi voz
* Mujer en plenitud
* Comedor Infantil Mensajero

San Luis Potosí:
* Residencia San Vicente de Paul
* Rafaela Arganiz
* La casa de la Caridad Hogar del Migrante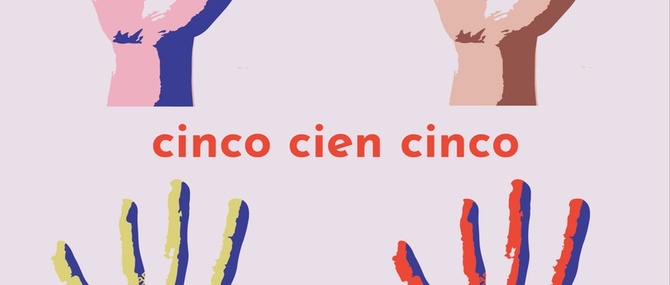 How to make a contribution online?
1. Please click on the "Donate Now" (Contribute) button.

2. It will ask you to log into your Inixar account; If you don't have one, you can easily create it with your name and email or social networks. You can click here:
https://www.inixar.com/registro/nuevo
.
3. Write the amount you want to donate and click "continue".
4. Select your payment method between: Credit / debit card or wire transfer: national (inside México) or international (SWIFT).
5. Click "Continue" to finalize your credit card payment or receive instructions for the wire transfer.
If you have any questions or need help, you can ask for support in the online chat found at the bottom of the page, or email: soporte@inixar.com
Please Share! THANK YOU.


Contact information
Please make a donation to view contact info