Support Riaa in México
por Vivek
$8,924
Recaudado de $8,000
Proyecto cerrado
Finalizó en Febrero 11, 2018
Sobre este Proyecto
She is Riia Kulkarni, a 7 year old girl who is fighting an aggressive brain cancer for over a year now. Currently undergoing medical treatment in Mexico where she is part of a medical trial; her parents say she is showing signs of improvement.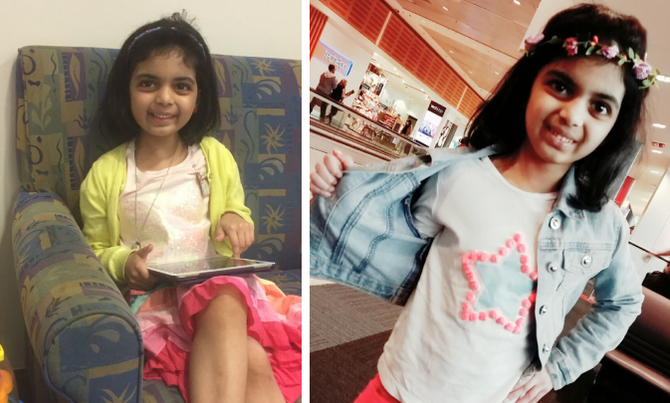 About Riaa
Riaa was leading a normal life and enjoying a normal school kid life. She is an intelligent and athletic student, she loved her regular swimming classes and ballet. She is loved by her teachers and her friends.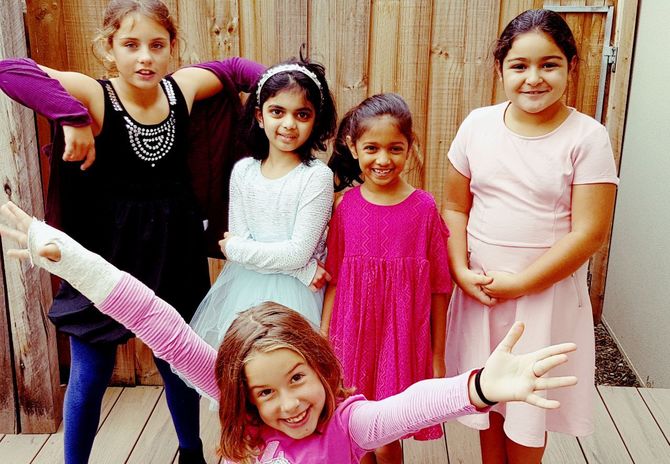 A kind little girl who loves animals and wanted all the animals as pets. She always has been the heart of the house. She enjoyed baking and dreamt of having her own café when she grew up. She likes to share her secrets with her best friend in the world, her Mumma, and her dearest elder brother Aaryan.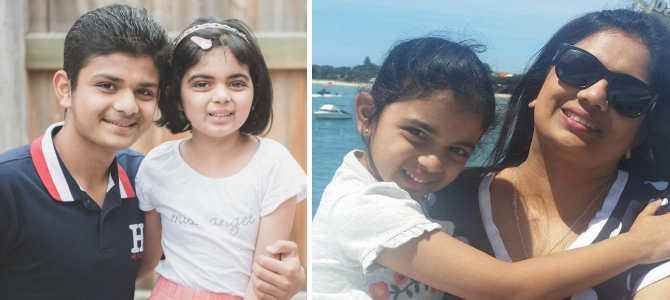 In August of 2016, Riaa was diagnosed with diffuse intrinsic pontine glioma (DIPG), a rare and fast-growing cancerous brain tumour that interferes with all bodily functions, depriving a child of the ability to move, to communicate, and even to eat and drink.
She started feeling different from others in the school. She lost her ability to walk, she lost her precious hair, and with that her confidence. From being a cheerful, bubbly little girl, she felt non-confident and shy. From being like a jumping jack to be bound to a wheel chair. Witnessing this as a parent is the worst feeling in the world.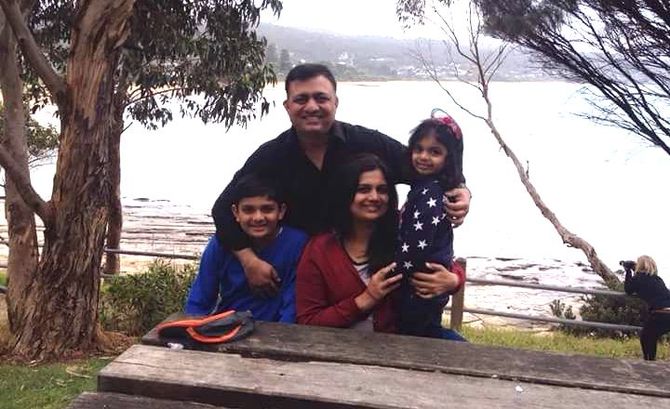 About DIPG
Diffuse intrinsic pontine gliomas (DIPG) are highly aggressive and difficult to treat. These tumors are found in an area of the brainstem (the lowest, stem-like part of the brain) called the pons, which controls many of the body's most vital functions such as breathing, blood pressure, and heart rate.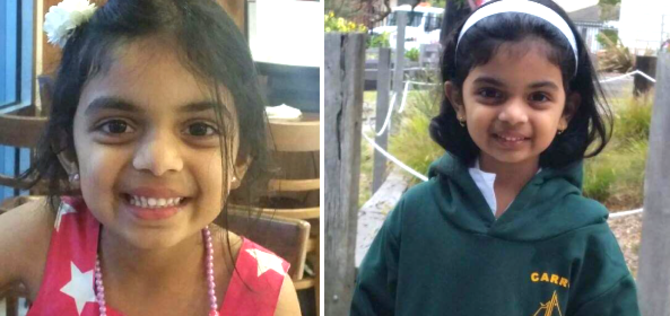 In February of this year she underwent a surgery in Melbourne to remove a part of a tumour. After a few months, the tumour started growing once again, exacerbating her health. Unfortunately, all available treatment options, including radiation therapy, have been exhausted.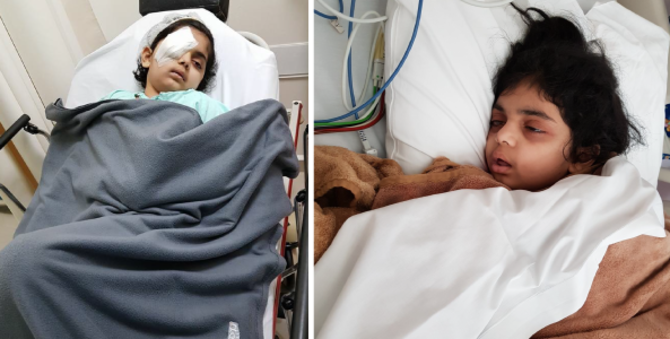 We all were devastated, and our world came crashing down with a terrible news of a prognosis of 9 months. No parent should be subjected to this, no parent should be told that their child will live only for 9-12 months.
As parents we did not understand what to do, we took time off work and started searching internet for solutions. It was a race against time. Every internet page was a dead end. Nobody offered any solutions. We got desperate. It is unfortunate to know that there is a negligible budget for childhood cancer research.
We found Hope
However, early march'17, we found a story of a child with similar diagnosis treated at Monterrey México showing positive signs. This came to us as a ray of hope and something to look forward in our desperate situation when nobody was offering anything.
Riaa was accepted in the 0-19 clinic for an experimental treatment, but it was a very expensive treatment costing $30,000 USD per session and Riaa will need at least 10-12 sessions.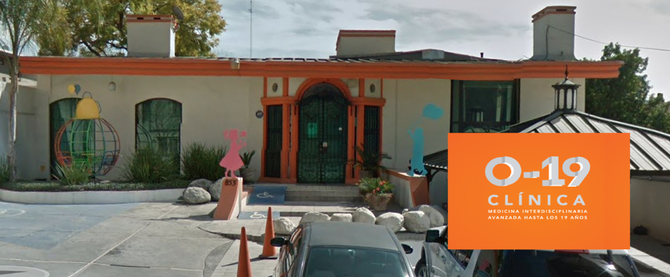 The treatment is an intra-arterial chemotherapy infusion and immunotherapy. Medication is administered to the brain stem basilar & femoral arteries. The procedure is performed minimum every 17 days. An magnetic resonance imaging will be taken before each procedure to allow them to see how the tumor has reacted and tailor the following treatment.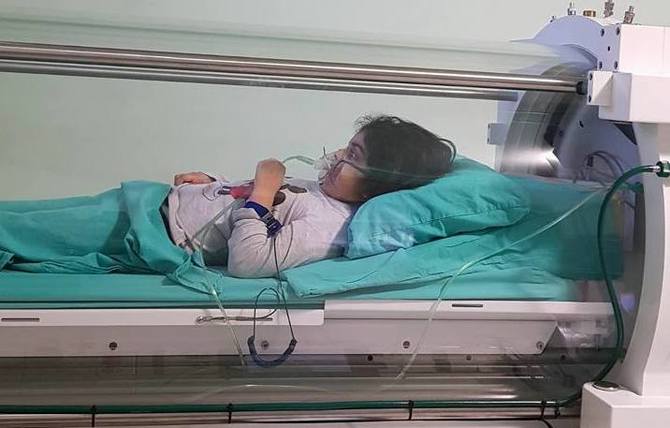 Travel to México
We sold our house to travel to México, and with the support of many people we fund the first sessions of the treatment. Riaa has shown good improvement and we have beaten the prognosis of 9 months.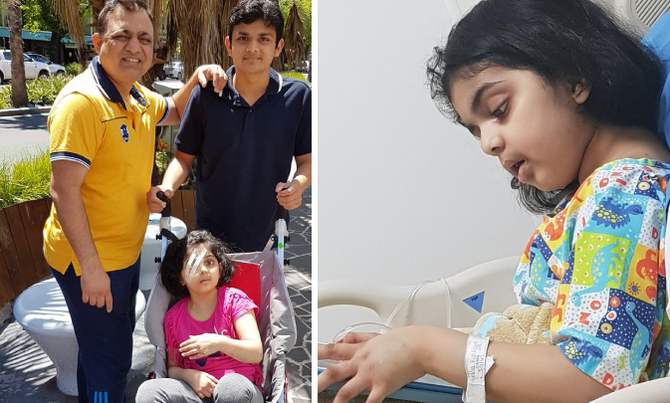 As the journey is tough and painful, we have been blessed to have friends like you all over the world and an extended family in México.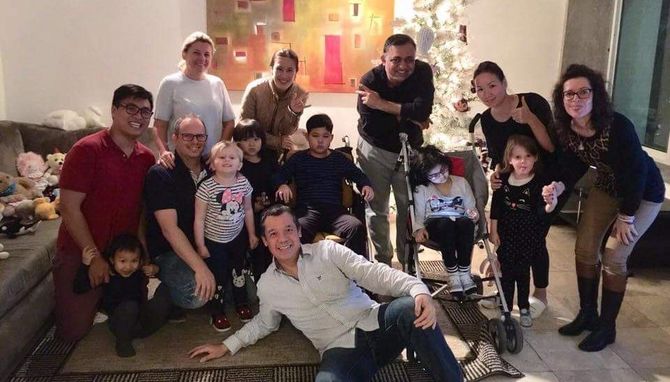 The community, friends and family have put forward the best effort to raise money for our baby. However, we are staring at a situation where we may stop the treatment due to lack of money. At this juncture, when the treatment shows promise, it will be unfair to stop the treatment.
After a year of hopeless struggle and multiple challenges losing this hope to save my daughter due to lack of money will be a pity for mankind.
¡Please, Help Riaa!
We appeal to you to contribute and help us keep our baby in treatment and keep her alive. Our family appreciates each and every contribution, please share this campaign as widely as possible so we can give Riaa the best chance at her life.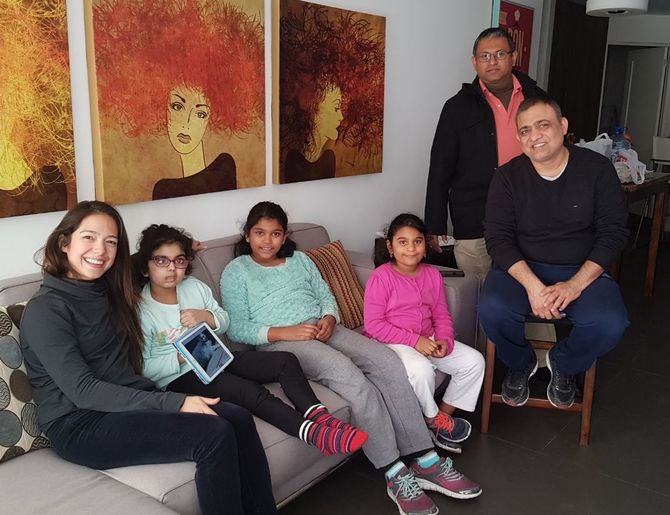 How to Make an Online Contribution?
1. Click on the "Aportar" button. (Submit)

2. You will be asked to log in to your account; in case you do not have one, you can easily create it with your email or social networks, here:
https://www.inixar.com/registro/new
.
3. You can write the amount you want to contribute in Mexican pesos ($2dlls = $35.40 pesos, exchange rate 1dlls = $19 pesos mxn.) and select one of the incredible rewards we have for you.


4. Click on "Continue" and select your payment method between: Credit / Debit Card, PayPal, Bank Deposit, wire Transfer (national and international), and Deposit at Convenience Stores (Woolworth, 7-Eleven, Soriana, Pharmacies Guadalajara, Extra Shops, among others).
5. Click "Continue" to finish. If you have any questions or need help, you can request support in the online chat located at the bottom of the page, at support@inixar.com, or at (01) 81 1972 4872.
6. Please share.


Datos de Contacto
Realiza una aportación para ver la información del contacto